Our branding strategy played a major role when we began to apply it to our new capabilities flyer. Bytelion had grown both in number and in personality since the previous flyer. Recent hires brought great energy into the company, and we wanted to share that fresh energy.

Question Your Team
From experienced employees to our student interns who just started, we interviewed a broad range of team members to find our "why." It was important to hear from multiple employees to gather an accurate documentation of our company's voice. We asked them, why do you come to work each day? What do you hope to accomplish at our company? What do you bring to the table that no one else can? Each employee talked about different aspects of our company. Each expressed what their work meant to them. Many employees talked about their unique passions. Whether their passion was for coding, project managing, designing, or even blogging, we discovered what united these different interests was the love to tackle challenging difficult problems. By the time we finished, we had pages of content. It was starting to look overwhelming, but we decided to continue and find common a theme.

The Writing Process
The hard part was stitching together each individual's thoughts into one comprehensive paragraph. It took many (and we mean many) attempts to slim our collective ideas down into one paragraph. What we found difficult was how effortless it was to start using long winded sentences that essentially were nothing but fluff. Returning to our goal, our "Why" sounded like an "It" was collective voice kept us grounded. To stay focused, we frequently asked, could anyone at our company recite this and be genuine about it?

Revisions
What we discovered is that it takes multiple revisions to write your company's true passions and visions onto paper. We learned a lot, but most importantly to not be afraid to eliminate the elaborate phrases that don't have meaning or value. In some cases, we had to completely start over to find the right set of words that encapsulate the spirit of our team. We concluded that the broad range of expertise our employees share is the desire for excellence, passion for perseverance while fostering individuality.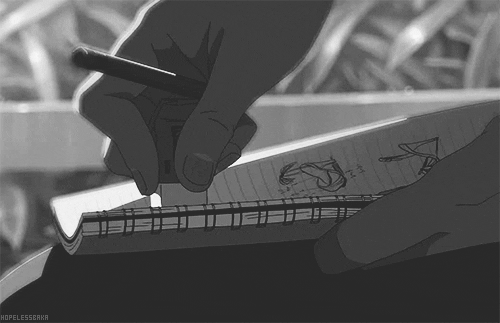 Review! (Again and again)
Once we established who our team was, we reassessed our flyer. The purpose of the capabilities flyer was to share Bytelion's abilities with potential clients. What we had, was a great summary of our team, but our resume did not truly stand out for our clients. Then it clicked, our 'why' was our clients. So what if we were passionate about coding? Why does it matter to our clients what our personal interests are? What they need to know is what we as a company can offer them. Do we have the ability to make the idea a reality?
If our flyer could not prove that we could provide something of value, we would be wasting their time. So, we decided to change who we were addressing. It was no longer about us; it was about our clients, -the people who need to understand who our company is.  We decided that the needs of our clients should not only reflect all aspects of our company but also be the core of our brand.

Final Thoughts:
In conclusion, branding goes far beyond a simple name and a logo.  It is the legacy that is carried on long after others have moved on. The development of the brand can be profound due to its complexity. It should embrace all aspects of your company, but when applying your brand to your work, make sure that you are speaking to your clients. Don't let the presence of your brand overwhelm your product. If done correctly, with a well-developed brand you will gain broader recognition of your company. Through your brand, you can share your company's positive attributes and stand out from the competition. Your customers will enjoy interacting with a company that goes far beyond their demands and expectations.  After all,"people don't have relationships with products, they are loyal to brands."